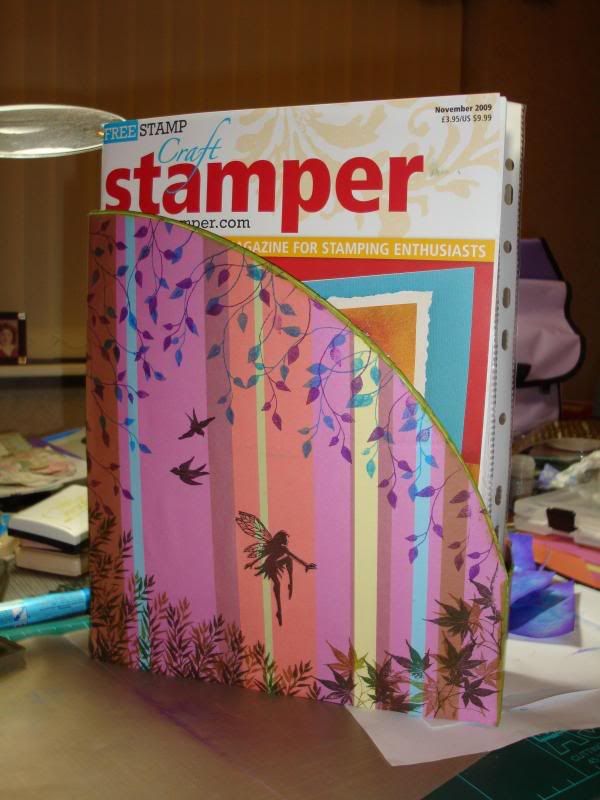 I'm back after a lengthy absence caused by family issues. Anyway, nice to be back in blogland again. A few days ago I received a new Next Directory and I decided to make a magazine rack from the sturdy box it arrived in. The shape you see is what I was left with once I had torn the top away along the perforations.
Firstly, I sanded the edges, then painted them with a mint green acrylic paint. Once that was dry I covered the inside with a plain paper co-ordinating the the striped one used on the outside (can't remember where I got it from). Then I set about covering the outsides with the striped paper. Once the pva glue was dry I stamped the sides with a range of foliage stamps from Lavinia stamps and Clarity stamps using two shades of green, two of blue and purple adirondac dye inks. The fairy and birds are stamped using black versafine. My current craft magazines sit in it nicely until such time as I receive updates, then they are filed away for future reference.
I'm determined to keep blogging on a more regular basis, health and family issues permitting!
Bye for now, Wanda